About Chicago Painting Company: Chicago Painters, Inc.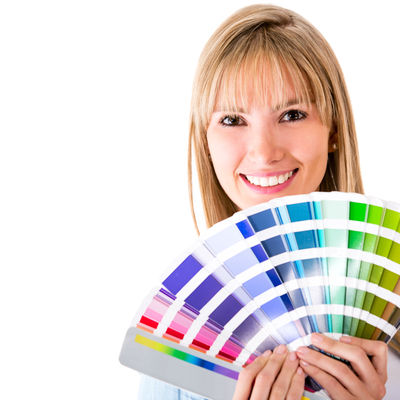 Chicago Painters has been serving the Chicagoland area with painting excellence since 2001. We are a small company that is owner operated. The owner, Jim, is a former United States Marine and Operation Iraqi Freedom Veteran. One of the motto's of the marine Corps is Attention to Detail, which has been carried over into Chicago Painters work ethic.
Getting the job done to the customer's complete satisfaction is our goal. We believe in building our clients from prior customer's referrals and satisfaction. From the first tarp we lay down to the final brush stroke, you will see top quality professional work.
Chicago Painters Inc's Rewards and Reviews:
Best of Yelp
Angie's List Super Service Award
Mojo #1 Chicago Painter
Best of Citysearch
Chicago Painters Inc offers high quality painting at affordable pricing. We are a family owned business with over 100 years of combined experience in the painting and finishes industry. For all painting projects, both large and small, we can provide a superior paint job completed by drug free, background tested painters.
Chicago Painters Inc is the Chicago area's premiere full service painting contractor. Our success is due to our emphasis on 100% customer satisfaction; a philosophy that has kept our business thriving for quite some time now! We are available for both residential and commercial painting jobs. Our people are our best asset. We only hire the best professional painters, and we provide them extensive training to help them take their skills to the next level.
You can be assured your project is in great hands down to the last detail. No corners are ever cut on any job and the goal of our Chicago painters is to provide the best finish in the area at reasonable costs. We maintain a very small crew for this reason and to be assured of the best quality job for you, your home or business.
Painting Services We Provide in the Chicago, IL area
Recent Articles
How to Choose Colors for Interior Painting: Transforming Your Space with Confidence
Choosing colors for interior painting can be an exciting yet overwhelming task. The colors you select can have a significant impact on the overall ambiance and aesthetics of your living spaces. Whether you're looking to create a soothing retreat, a vibrant gathering area, or a cozy […]
4 Reasons To Have Your Deck Stained Regularly
A deck can be a wonderful investment for your home, providing you and your family with a great space for entertaining, relaxing at the end of a long day, or just accenting your home's already beautiful landscape. Whatever the case may be, wooden decks require regular upkeep to […]