Need An Expert Painter In Edison Park?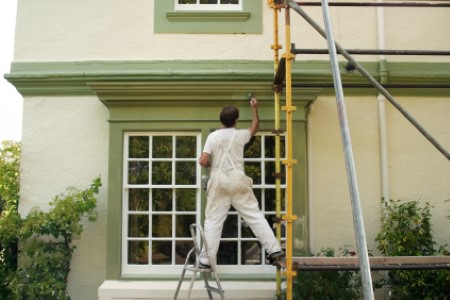 Sometimes when hiring a painting contractor, you never know what you're going to get. Maybe they over-sprayed paint on the cabinets or carpet or perhaps there's paint all over the outlets and light fixtures.
With Chicago Painters, you never have to worry about sloppy workmanship. Our Edison Park painting contractors give you top-quality craftsmanship, top-quality paint products, and excellent customer service.
Award-winning craftsmanship
30 day touch up warranty
Top-rated painters
Don't like the paint colors in your new home?
Moving into a house that someone else painted is frustrating when you don't like the color scheme. You know you will have to re-do everything according to your personal design tastes.
Whether you know what new colors you want to use to paint the interior or you need help choosing, our professionals are standing by to help. Let us help you paint the interior in colors you are going to love for years to come.
Old exterior paint faded & peeling?
Exterior painting will make a huge difference in how your home looks, which in turn lifts your spirits. If you are ready to get rid of the dull paint that brings down the look of the house, call us for an estimate today. You'll enjoy a top-quality paint job that makes you proud.
Some notable artists have lived in Edison Park, namely Leonard Crunelle who was a sculptor and protege of Lorado Taft and Adam Emory Albright, an amazing painter. Since we like to think of ourselves as artists, we love the foundation that this community was built upon.
You can see art in everything here from the beautiful architectural style of the buildings to the Tony Award winning best plays like The Humans at Cadillac Palace. This artistry is what we try to achieve when we paint an ordinary house or building. We truly care about our work.
Proper surface preparations
Top-quality paint & primer
We do hardwood floor refinishing & installation too
Hardwood floor refinishing is one of our favorite projects. We love bringing back the natural beauty of wood and our customers love having an amazing floor again.
No matter how many years of abuse or what type of condition your hardwood floors are in, it's very likely that they can be completely restored by our professionals. Let us assess whether or not you can avoid a full replacement today.
Our team also installs two types of hardwood flooring:
Oak flooring
Maple flooring
30-day warranty if not up to industry standards
Services We Provide In Edison Park