Bucktown, Chicago Interior & Exterior Painting Done Right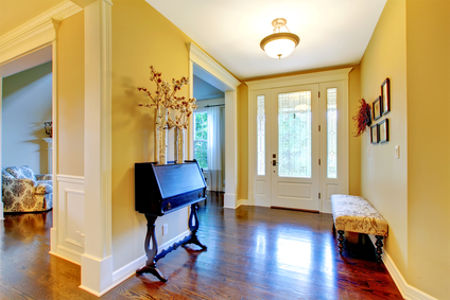 Your Bucktown home or commercial property will need to be repainted at some point while you own it, so if the time has come for it to be updated, you'll want to find house painters in Bucktown who you can call for all your painting needs.
Customers often work on one improvement project at a time, but we can make short order of your painting projects due to our expertise and experience. So if you need your entire interior and exterior painted, or just a room or two, we're ready and able to help you.
Bucktown Interior Painting Service
Interior painting for your Bucktown area home or commercial business gives you a great look to be proud of when you're updating the space. Repainting the interior can bring bold, new color and vibrancy to your space or can create luxury, relaxation, and elegance. Painting your interior also helps to keep it sealed against moisture damages.
Today's paint manufacturers provide options that vary tremendously. You'll have hundreds of fabulous high-quality paint colors to choose from. With Chicago Painters, Inc., you'll always have exceptional interior painting service done with quality paint products.
Bucktown Exterior Painting Service
Exterior Painting can be done any time of year as long as it's not raining or snowing. If you're wanting to spruce up and protect the exterior of your home or business, there's no time like now to get started on it.
We can take your dull exterior and brighten it up with some new paint. You'll have a fresh look ready to show off and a protected exterior for all the wet weather to come next rainy season. Done professionally by our experienced painting contractors, our high-quality finishes will look perfect and will add value to your home.
Hardwood Floor Refinishing Services In Bucktown
Our Bucktown hardwood floor refinishing service can really help you elevate the look of your home or business for a customized look. Whether it's oak, maple, or another favorite, your hardwood floors can be stripped, stained, and finished to perfection by our professional painting contractors here at Chicago Painters, Inc. We can change the stain of your floors if you prefer to help match your decor.
Services We Provide in Bucktown