Does Your House Or Business In Irving Park Need Painting?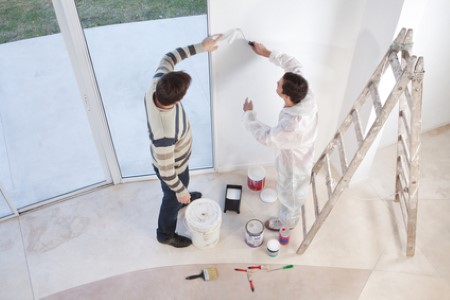 If you are looking for a professional painting contractor for your home in Irving Park, Chicago Painters is a top choice. You will find no sloppy paint jobs with our service. We guarantee your complete satisfaction.
Top-quality service shouldn't mean sacrificing a much-needed vacation for it. Our team believes in providing superior painting service at reasonable prices. Give us a call today or fill out our form for a free quote. We also provide deck sealing and hardwood floor services.
Chicagoland painters since 2001
Residential painting
Commercial painting
Power washing
Hardwood floor refinishing & installs
30-day touch-up warranty
Family owned with 100+ yrs combined experience
Our small crew won't cut corners on your interior or exterior paint job
The last thing you want is to find paint on your new carpet or see it slopped all over the cabinetry. You'll never find that type of workmanship with our painting crew. We operate a small crew of experienced professional painters who know how to get the job done quickly and correctly.
This is the best way we can deliver a top-quality job for you. And you don't have to settle for taking the family to California Park when you can go there on vacation! Our top-quality work is reasonably priced.
Your home and family or business and success is important to you so it is to us as well.
Peeling paint? No problem
Need To Refinish & Seal The Deck?
So your deck has started to turn gray and looks weathered? Our deck refinishing and sealing service will take care of that. The natural beauty of the wood will be restored in your choice of stain colors.
We also just reseal decks as needed throughout the years you own it. Your deck was quite an investment. Using high-quality deck sealant will extend the length of time between sealing services, but in general should be done every couple of years at most.
Let us keep up with your beautiful deck so it stays protected and lasts for as long as possible.
Services We Provide In Irving Park