Power Washing Services in Chicago, IL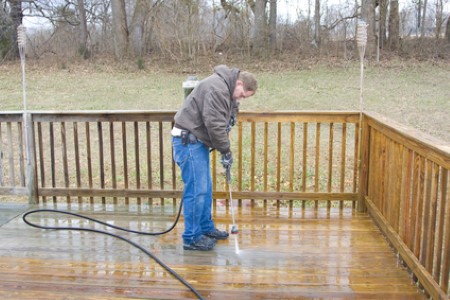 Whether it is chimney soot in winter, dust and dirt in summer, or mildew/mold from rainy and humid weather, each season in Chicago brings unique forces that tarnish a home's exterior. Acid rain and strong ultraviolet light from the sun also cause stains and chalkiness on gutters and aluminum siding. While some of these issues merely affect a home's appearance, others can damage the home or even impact the health of the residents.
No matter the source and nature of the residue on your home exterior, the Chicago Power Washing technicians at Chicago Painters can thoroughly clean your home exterior, restoring its beauty and protecting its value. Using commercial grade detergents and excellent pressure washing equipment and techniques, we kill growths to prevent recurring problems and remove debris without damaging the surfaces.
Our Chicago Power Washing Includes These Detailed Services
Pressure Washing
Power Cleaning
Pressure Cleaning
Driveway Power Washing
Deck Pressure Cleaning
Exterior Power Washing
House Washing
Roof Washing
Soft Power Washing
We Provide Exterior Painting in the Following Areas:
Buffalo Grove, IL | Chicago, IL | Deerfield, IL | Des Plaines, IL | Elmhurst, IL | Evanston, IL | Glen Ellyn, IL | Glencoe, IL | Glenview, IL | Highland Park, IL | Kenilworth, IL
Why Chicago Homeowners Should Hire Us For Their Power Washing
For exterior painting projects, you will probably be working with old flaking paint on the siding, trim, gutters and downspouts. This needs to be removed before you put a fresh coat of paint on.
The most effective approach would be to begin with a power washing with water to remove the majority of the damage and then use a paint scraper to remove the remaining flaking, chipped or blistered paint.
As a Chicago, IL professional painting contractor we can provide you with all types of Power Washing services like Pressure Washing, Power Cleaning, and Pressure Cleaning to name just a few. Our professional Power Washing team is bonded, licensed and insured. They carry liability insurance and worker's compensation coverage. We also are a certified Sherwin Williams preferred Power Washing company. Chicago Painters Inc will make sure your belongings are protected and your family is safe as we complete your Power Washing project. Let us do the work; there is no need to get your hands dirty!
We do not cut corners. We provide excellent long-term value by hiring the best Chicago area Power Washing Contractors and providing high quality paint jobs. You'll have confidence when the job is started and complete satisfaction when it's done. We will go above and beyond to please you so we can add your name to our long list of satisfied Power Washing customers in the Chicago, IL area.
Recent Articles
How to Choose Colors for Interior Painting: Transforming Your Space with Confidence
Choosing colors for interior painting can be an exciting yet overwhelming task. The colors you select can have a significant impact on the overall ambiance and aesthetics of your living spaces. Whether you're looking to create a soothing retreat, a vibrant gathering area, or a cozy […]
4 Reasons To Have Your Deck Stained Regularly
A deck can be a wonderful investment for your home, providing you and your family with a great space for entertaining, relaxing at the end of a long day, or just accenting your home's already beautiful landscape. Whatever the case may be, wooden decks require regular upkeep to […]