Are You Looking For A House Painter In Chicago?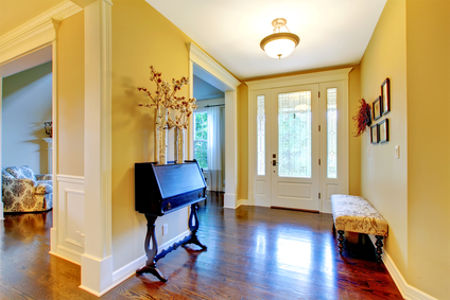 Homeowners paint their homes for various reasons. Some to sell, some to get a new look, and some to attract a tenant. For every reason, house painting is a perfect way to make changes.
With professional help, the results can be amazing. You can achieve great results by hiring only reputable painting contractors with plenty of industry experience.
Chicago Painters, Inc. are the experts who will bring you amazing results. Give us a call today for an estimate. Our professional Chicago house painters have won service rewards due to excellent customer reviews.
Best of Yelp
Angie's List Super Service Award
Mojo #1 Chicago House Painter
Best of Citysearch
Painting Problems We Can Fix For Chicago Homes
Peeling wall texture - It's not uncommon for the wall texture to peel in areas where moisture is constantly present. Bathrooms need to be coated with a waterproof paint but sometimes are not. The moisture will penetrate to the wall texture and cause peeling. Our Chicago house painters can repair the texture and put the proper paint finish on the bathroom walls.
Interior House Painting In Chicago
Have you ever tried to hire a contractor who told you "No, we don't remove wallpaper" or "No, we can't repair your ceiling drywall"?
You won't have that problem will Chicago Painters, Inc. We know how to repair walls, drywall, and more to get the surface properly prepared prior to interior painting.
Your new finish will be pristine with no sloppy mistakes. We make sure everything is covered for protection and then put everything back in its place. You can expect a clean and tidy job site too.
Exterior House Painting In Chicago
If you're ready for new curb appeal, let's get started with painting the exterior of your Chicago home. There's no better way to protect and beautify than with paint.
We start by properly cleaning the surface of dirt and mildew. Loose paint and old caulking is removed. If there are boards that need replacing, we can do that too.
Everything is properly sealed and a quality primer is applied. A durable painting product is used for the finish. We use appropriate painting techniques depending on the type of siding to be painted.
Repainting your home is a big job. Leave it to our Chicago painting professionals and you'll see why so many trust us with their projects.
Services We Provide in Chicago