Edgewater, Chicago Interior & Exterior Painting Done Right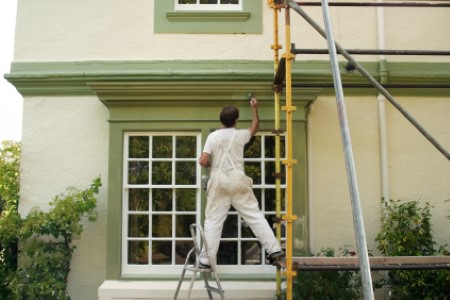 If you live or own a commercial building in the Edgewater area and have problems with the existing paint, call Chicago Painters, Inc. for expert house painting services. Our professionals have been serving the Chicagoland area with painting services for over sixteen years now. Our primary focus is to get the job done to your complete satisfaction.
Getting the job done to the customer's complete satisfaction is how we have come to do business. We believe in building our company based on our customers' referrals. This leads to developing good work habits that help us succeed. If you need an experienced team of house painters in Edgewater, call Chicago Painters, Inc.
Edgewater Interior Painting Service
Changing the way your home or business interior surfaces look is important to give you a renewed sense of confidence. Interior painting goes a long way to bringing about a significant, positive change in your quality of living. Fresh paint also helps protect your building structure from moisture and other similar problems. Plus, it adds value to the property, making it easier to sell if you should want to do so.
Edgewater Exterior Painting Service
Exterior painting updates your curb appeal and creates a great new look for your exterior. Don't let your exterior go to waste just because it needs a little protection. Once mold and other agents can create havoc on your health, so it's always best to protect from them with protective painting coatings that keep moisture away from vulnerable areas like the inside of your walls.
Hardwood Floor Staining Service In Edgewater
Staining and finishing your hardwood floors is a great way to keep up with maintenance and renew the decorative appeal of the wood. Refinishing brings out the glow and beauty of the wood, but only if refinished correctly by professionals. To get the right stain and finishes properly done, you'll need to count on the professionals at Chicago Painters, Inc. You need professionals to ensure the job is done correctly and that the hardwood isn't damaged.
Services We Provide In Edgewater