Dunning, Chicago Interior & Exterior Painting Done Right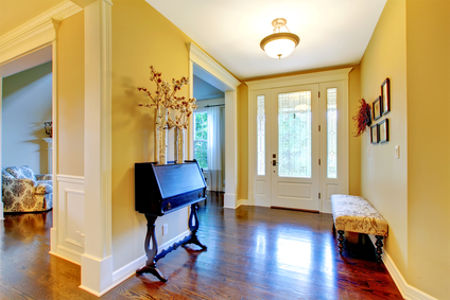 Interior and exterior painting can be done professionally to help you update the look of your home or commercial property. Updating with new paint can add value to any property because it not only enhances the look but protects the building materials.
Our professional house painters at Chicago Painters, Inc. can give you the quality results you would expect that enhance the value of your property. Whether it's a small project or large, we're ready to help you with all your painting needs.
Our painting contractors are also adept at hardwood floor refinishing, wallpaper removal, and drywall repair. We have a great crew to help you with your power washing also to get your exteriors clean and fresh again. For all around great services in Dunning, just give us a call at the number below.
Dunning Interior Painting Service
Interior painting gives your indoor space a boost in atmosphere. We can help you create any type of atmosphere you're going for with our quality, affordable painting services. Interior painting can be exciting and fun, especially when the results turn out great. We'll give you professional results that look perfect every time! Let our painting contractors help you with your interior painting and you'll have an interior that's ready to show off!
Dunning Exterior Painting Service
Painting the exterior can completely change the way your home looks. Professional house painters in Chicago know that the right colors really matter. Let us help you find some great options in exterior paint colors. We can help you with your home's exterior or with your commercial property exterior. Updating it will also add value to the property, bring in customers by making it more attractive, and in general make it more pleasing for you to enjoy.
Hardwood Floor Refinishing Service in Dunning
Your Dunning hardwood floor refinishing can be done professionally. Instead of replacing the floors, it's much less expensive to have them refinished. Our professionals can give you the look you're going for if you'd like to change the stain color. You don't have to reapply the same stain!
Services We Provide In Dunning