Hardwood Floor Refinishing & Installation Services in Chicago, IL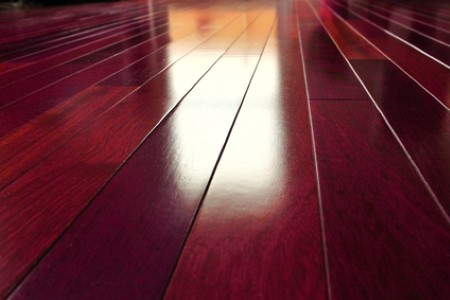 Wouldn't it be nice to hire only one company for your painting and hardwood floor needs?
And wouldn't it be even nicer to pay one company LESS than it would cost to hire 2 companies?
Think about it, every time you hire a Chicago Hardwood Floors Company you have to pay for clean up, travel times, preparation, etc. By hiring Chicago Painters for painting and hardwood floors you only pay that fee once. Most companies tell you that estimates are free, emailing the company is free, calling the company is free, Insurance, etc. Since our company is offering both of these services our overhead is lower, so we can therefore offer lower prices for package deals that include both hardwood floors and painting services.
Convenience of having one contact for your painting and hardwood floor job

Guaranteed to beat pricing of any major hardwood floor company (You know, the companies on TV commercials spending millions of dollars a year on commercials- we have no overhead and luckily don't have to 'pay' for our customers)

Convenience of not having the hassle of trying to schedule the floor company and the painters. Then having to worry about if both happen to be available the exact days you need them to be available, the endless back and forth calls to tell the painter what the floor guys doing and vice versa.
30 day limited* warranty on all work completed- including floors and painting. see below for what's included.
Extremely useful and convenient for customers that have limited time between closing date and move-in date
Satisfaction of knowing a 5 star company is running both of your painting and hardwood flooring jobs. We didn't spend 8 years accumulating over 80 five start reviews to start doing bad work now! If Chicago Painters Inc is offering a service you can be sure it will be top notch. As our reviews have proven.
Types of Flooring Services Offered
Hardwood floor staining and refinishing
Hardwood floor repair
Hardwood floor installation
Wood Laminate floor installation
***We currently do not offer Brazilian Hardwood, Bamboo, Cork or any other type of specialty hardwood services. Only oak and maple hardwood at this time.
*Painting 30 day touch up warranty- Covers any missed work by the painters, anything that was contracted is covered for touch ups. Now if your 4 year old draws on the walls, that is not covered unfortunately, but we'll fix it for very cheap.
*Flooring 30 day warranty- Covers any work that was contracted that is not up to industry standards. However, if your moving company drags your china cabinet across the floor that is not covered...
Our Chicago Hard Wood Floors Includes These Detailed Services
Wood Flooring
Wood Floor Installation
Wood Floor Repairs
Wood Floor Replacement
Hardwood Flooring Installers
Install Hardwood Flooring
Wood Floor Staining
Wood Floor Sealing
Hardwood Floor Refinishing
We Provide Hard Wood Floors in the Following Areas:
Buffalo Grove, IL | Chicago, IL | Deerfield, IL | Des Plaines, IL | Elmhurst, IL | Evanston, IL | Glen Ellyn, IL | Glencoe, IL | Glenview, IL | Highland Park, IL | Kenilworth, IL
Why Chicago Homeowners Should Hire Us For Their Hard Wood Floors
As a Chicago, IL professional painting contractor we can provide you with all types of Hard Wood Floors services like Wood Flooring, Wood Floor Installation, and Wood Floor Repairs to name just a few. Our professional Hard Wood Floors team is bonded, licensed and insured. They carry liability insurance and worker's compensation coverage. We also are a certified Sherwin Williams preferred Hard Wood Floors company. Chicago Painters Inc will make sure your belongings are protected and your family is safe as we complete your Hard Wood Floors project. Let us do the work; there is no need to get your hands dirty!
We do not cut corners. We provide excellent long-term value by hiring the best Chicago area Hard Wood Floors Contractors and providing high quality paint jobs. You'll have confidence when the job is started and complete satisfaction when it's done. We will go above and beyond to please you so we can add your name to our long list of satisfied Hard Wood Floors customers in the Chicago, IL area.
Recent Articles
How to Choose Colors for Interior Painting: Transforming Your Space with Confidence
Choosing colors for interior painting can be an exciting yet overwhelming task. The colors you select can have a significant impact on the overall ambiance and aesthetics of your living spaces. Whether you're looking to create a soothing retreat, a vibrant gathering area, or a cozy […]
4 Reasons To Have Your Deck Stained Regularly
A deck can be a wonderful investment for your home, providing you and your family with a great space for entertaining, relaxing at the end of a long day, or just accenting your home's already beautiful landscape. Whatever the case may be, wooden decks require regular upkeep to […]