The Art and Science of Painting your Home Interiors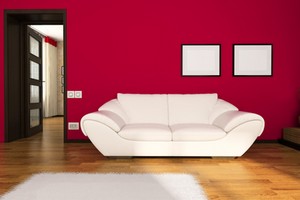 So you want to have your home painted right? But you're not sure who to contact and how much you should pay, as well as what services to expect from the painting contractor you hired? In that case, you should do your homework first about what to expect when you undertake painting your home as a home makeover project.

First of all, you have to understand that painting your home is not one all-in-one job done by a one-size-fits-all contractor. Painting your home can be subdivided into the areas of interior and exterior painting, which are two very different fields altogether. As their names suggest, an interior painting job will involve painting the internal parts of your house while an exterior painting project encompasses all the external parts of your home.
For this article, we will focus on interior painting, which is more complicated than exterior painting.

First, in interior painting, your Chicago contractor and his team will remove all the furniture from the room they will be working on so that no paint splatters on them. Then, your contractor will tell you what paint brands he plans to use for your room, and present certain color schemes that he hopes you will like as the color schemes for your room. Some clients like to use different color schemes for every room, while others like to have a common theme throughout the interiors and exterior part of the house.

It would be great if the painting contractor is skilled in using paint software to visualize the house before choosing paint color, under your watchful eye of course. This then leads you to the problem of what kind of finish to choose for your interiors – you can choose between the gloss, semi gloss, eggshell, flat paint types, among others. The rule of thumb to follow is that the better the sheen of the finished product, the more durable it actually is under regular wear and tear.

A gloss paint finish may also refer to the satin paint finish, which is a good type of paint to use if your contractor is not that experienced, or if you are painting children's rooms or trim which may require a degree of washing to clean them from crayon or pencil scribbles. Gloss paint is also used for furniture painting as well, due to the durability and modern appearance it gives to chairs and tables. Semi gloss and high gloss paint finish reflect more light than a gloss paint finish. Semi gloss alone is advisable for use on kitchen and bathroom walls which require a lot of exposure to water during periodic house cleaning blitzes.

Eggshell does not have much of a sheen to it since it absorbs much light, kind of like a matte finish. You can use eggshell paint finish on interior walls that may need it rather than flat paint which does not allow surface dirt and substances to be washed off as well. Flat paint, on the other hand, is generally used to cover up surface defects or application imperfections (like when the painter uses the brush in the wrong direction from his previous applications.)

Remember that the function or purpose of the room you will be painting should dictate what finish you finally use it for. When the interiors are done, you can then move on to exterior painting of your home.