The Basics of House Painting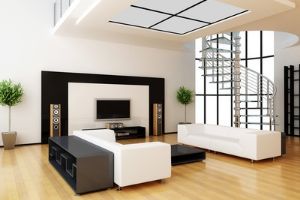 Your house is your lifetime asset. And it's a matter of time when you take a notice that your house needs renovation - not because it's getting old, but because you feel the need of vibrant colors in your house.
Repainting your house is a tricky business. Some rely on painting companies to do the job for you. Hiring the house painting service may also cost you. But if you are planning to paint it yourself, you might want to consider the basics; and consider the time and effort you will put on painting your house.
PAINT
There are many types of paint available today, some giving different surface finishes, others are designed for a particular application. Choosing the correct paint type may appear to be confusing at first, but once you have projected which theme you would like to paint your house and sorted out which job and what finishes you want, the choice is rather easy.
There are two bases of paint for your house: solvent-based (oil or alkyd) and water-based (latex). Oil-based paints dry slow - usually taking up to 24 hours. The best clean up for an oil-based paint is turpentine or paint thinner. Latex paints' advantage is that it dries relatively fast, but it is not desirable in hot weather or direct sunshine. The best clean up for latex paints requires just soap and water. So if you are painting the inside of your house, it is recommended to use water-based paints, while solvent-based paints are suggested for painting the exterior of your house.
There are different types of paints that is either water-based or solvent-based that produces different finishes that is measured by its sheen factor. "Sheen" is a term used to describe the degree of light reflection the paint has. Lesser sheen for an interior or exterior paint means it has lesser stain resistance.
· A Gloss paint is easy to clean and resists scuffs better. This is ideal for rooms that are constantly used. Most gloss paints are best recommended to use on woodworks, baseboards, kitchen and bathroom walls, doorjambs, and window casings. The downside of using gloss paints, however, is the noticeable imperfections in the wall surface.
· A High-gloss paint is highly reflective and works well for highlighting details, such as trim and decorative molding. They are also the best choice for doors and cabinet - or any area that sees a high volume of abuse.
· Semi-gloss paints are very similar to gloss plaints except it has lesser sheen. Semi-gloss is also suitable for rooms with high humidity (best used for children's room) and can be used for trim works and casings. These paints ensure maximum durability.
· Eggshell paints provide a smooth and low-sheen finish. Paints that are smooth and low-sheen that is ideal for your living rooms, dining rooms, bedrooms, and dens. It is washable and ideal for bedrooms, hallways, home offices and family rooms.
· Satin paints offer a good combination of easy-clean and moderate sheen. These paints go a step above eggshell in scrubbing ability. They perform and look great in just about any room.
· Flat paints (matte paints) are non-reflective and always a good choice for large walls and ceilings. Flat paints hides imperfections on wall surfaces and spatters well during application. Flat paints are the best choice for vinyl and aluminum siding that is scratched or dented because it hides imperfections and spatters less when applied. These paints are ideal for low-traffic areas such as formal dining rooms and master bedrooms.
Special paints have been innovated from different consumer insights and brilliant paint technology that allows specific paints for specific needs.
· Ceiling flats are designed specially for ceilings. These are usually extra spatter-resistant.
· Primer paints may be oil- or water-based and are used to seal unpainted surfaces to prevent covering coats of paint soaking in. The appropriate type of primer should be used for the surface being painted - wood, metal, plaster or tiles. There are some 'all purpose primers' available which are designed for two or more of these surfaces.
· Anti-condensation paints are used for rooms with humid conditions such as kitchen and bathrooms. This paint is usually formulated to prevent condensation and often includes fungicide.
· Fire-retardant paints do not resist fires completely but its fire-resistance formulation prevents it from fire in spreading fast.
It is also important that before painting your room, you use a primer. A primer will help paint adhere to the surface by providing a uniform appearance. It is a must to use a primer if you are painting over new wood, bare wood, drywall, or repainting over existing bright or dark colors.
But before doing this, you have to know the condition of the surface you wanted to paint. Regardless of whether the base coat is oil or latex, you must dull glossy paint by sanding or de-glossing it with a chemical de-glossing product. If you don't dull glossy paint, the second coat will streak and not stick to the base coat when drying.
INTERIOR PAINTING
If you want to alter your room's ambience, painting it is a great option. When interior painting, use paints that are quicker to dry and does not have a strong odor that lingers around where your kids can smell it.
Painting the interior of your house requires a thorough estimation, visualization and preparation. When you have chosen your theme for your rooms and have bought the job materials you need (paints, paint brushes and rollers, extension handles, paint tray, paint stirrer, drop clothes, step ladder, painter's tape, etc.), you simply follow these interior house painting tips:
BEFORE AND DURING HOUSE PAINTING
· Always provide adequate ventilation when painting inside your house. If you cannot get enough ventilation in the work area, use a respirator or a mask.
· Keep paint containers or solvent containers closed when not in use.
· Keep paint products out of the reach of children.
· Avoid direct contact with skin.
· Always read packaging (label) instructions.
SURFACE PREPARATION TIPS
· Remove as much as furniture as possible from the room or group the heavier fixtures and the delicate ones together and cover them with a drop cloth.
· Provide adequate lightning to allow a good view of painting imperfections.
· Remove switch plates.
· Patch holes and cracks in the surfaces you wanted to paint with premixed spackling paste. After the paste dries, sand the patched the areas.
· Dust and wash the ceilings, walls, baseboards, windows and door moldings.
· Clean, sound wallpaper can be painted over, but in most cases it is better to strip it. Painting over a wallpaper may begin to peel.
PAINTING YOUR CEILING TIPS
· If you are painting the entire room, it is best to paint the ceiling first!
· If you are using a paint roller, maneuver your arms in series of diagonal swaths (forming a letter M). Fill in the open areas by cross rolling.
· If you are using a paintbrush, apply the paint in short strokes towards the unpainted area, known as "wet to dry." Then brush back into the area you just painted for a smooth surface.
· If you are painting your ceiling, remove light bulbs, chandeliers, fluorescent lights and fixture covers.
· Paint trim first, including edging around the ceiling, molding, and trim.
WALL PAINTING TIPS
· Paint around the trim first, including edging around the ceiling.
· When painting with a gloss finish, make the final brush strokes away from the light source of the room. The tiny ridges that a brush leaves won't be as pronounced. Use the same "wet to dry" method of painting.
WOODWORK
· Check woodwork for damage. if there is one, patch it with a wood filler, dry it overnight and sand it for any rough spots and apply a sealer before painting.
· If you'll be using the same paint on the walls and woodwork, paint the woodwork as you come to it. If it is another color of higher in gloss, wait until the walls are done.
· Paint double-hung windows from the wood between the panes then outward. On casement windows, us the same technique, but keep the windows slightly open until the paint dries.
· For panel doors, paint the decorative molded edges first, then the individual panels. Paint from the center out. When the panels are completed, paint the vertical and horizontal flat panels.
· Use a painter's tape or painter's shield to keep paint off windowpanes. Do not use a masking tape or a duct tape. Using a painter's tape or painter's shield allows you to keep areas covered for up to 3 days.
· Paint the top edge baseboards first, then the bottom along the floor. Paint the middle section last.
· Remove cabinet doors and drawers and paint the flat surfaces first. Paint inside the edges, then move to the outer surfaces.
CLEAN-UP and STORAGE or DISPOSAL TIPS
· If there are paint drops on your floor, don't let it stay there. As the paint sets longer, the harder it will be cleared. Use a cloth with soap and water or a solvent for cleaning.
· Use a razor-blade scraper or a putty knife to chip off bigger paint droplets that have dried.
· Use a scraper to trim around windowpanes.
· Wash and dry paintbrushes and rollers. Store them according to the brand's recommendation not all paintbrushes have the same type of bristles nor the rollers have the same material.
· Clean the paint from the rim of the can. Tap container lids tight with a hammer and block of wood.
· Store solvent-based paint cans upside down to prevent a skin from forming.
· Store your paints in normal or room temperature. Never put the paints in extreme hot or cold rooms.
· Each states in the U.S. or every community/ county differs on paint can disposal methods. Check your local environmental, health, and safety laws.
EXTERIOR PAINTING
In buying paints that you are going to use for your exterior house, you have to pick a brand that has essential characteristics: hiding power, color retention, chalk-resistance, and blister resistance.
Hiding power comes from the paint's pigment and is affected by the manner and thickness of the application. Color retention is the ability to maintain its original color during exposure to sunlight, etc. Chalking resistance prevents the white chalky powder from forming on the surface and lightening the color of the paint. Chalking occur over a period of time. Blister resistance keeps excessive moisture from coming through the substrate and affecting the paint layer. Tip: if paint is applied over a damp or wet surface, blistering is imminent.
Painting the exterior of your house requires a thorough estimation, visualization and preparation. When you have chosen your theme for your rooms and have bought the job materials you need.
You will need any of these tools in painting your exterior: caulk, sandpaper, rags and/or paper towels, painter's tape, garden hose, power washer, or hose brush attachment, sponges & buckets for wash water, spray nozzle, stepladder, extension ladder, paint scraper, wire brush, putty knives, heat gun, rotary paint removing tool and electric drill, caulk gun, sanding block, and work gloves.
When you have all the tools at hand, examine your exterior. You might find exterior painting problems, which could be any of the following: alligatoring, blistering, chalking, chalk run down, crackling, dirt pickup, efflorescence, fading, frosting, lapping, mildew, nail head rusting, paint incompatibility, peeling, poor alkali resistance, poor adhesion, poor gloss retention, surfacent leaching, staining, vinyl siding wrap, wax bleed, or wrinkling.
If you already know what your house exterior's problem is or just for repainting it, simply follow some of these tips. You can also refer to INTERIOR PAINTING for brush or roller strokes, etc.:
· Start by thoroughly cleaning the outside of your home. Start at the top and work your way down the sides of the house. If your siding has areas of mold, mildew or discoloration, wash it with an anti-fungal cleaner.
· Mask off areas that are not to be painted. You may want to place masking tape along the edge of house trim, and around window and door frames and trim, since this is likely to be painted in a different color or with a higher sheen paint. You can also tape newspaper or plastic drop cloth material over windows and doors, including sliding glass doors, to protect them from drips.
· Place plastic drop cloths over plants and shrubs, or where paint may drip on porches, roof sections, sidewalks, driveways or other surfaces.
House painting takes time, house painting costs a big chunk on your budget, but the end-result is always great.
By Charlie Angeles