2008 Color Trends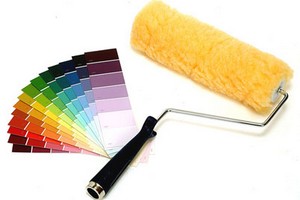 Color is a fundamental factor of style and design. It is evident to homeowners that are becoming more experimental with interior and exterior house painting, or interior decorating. This new sensibility to bring colors in every area means that painting companies need to work on product developments and bring innovations to market to satisfy the consumer's needs.

Consumers at present, desires the look (and even feel) that they see in magazines, catalogs, retail shops or home depots, Internet and the television. The media power to influence consumers' conception has always been a premiere influencer on their psychographics.

Chicago Painters charts their product lineup based on market research from the consumer themselves and forecasts from various color authorities. Companies like the Pantone Color Institute, the world-renowned authority on color has been inspiring design professionals with products, services and leading technology for the colorful exploration and expression of creativity, has always been at the forefront of forecasting color trends, in which other painting companies and design professionals follow.

At the recent 2007 International Home and Housewares Show, Leatrice Eiseman, the Executive Director of the Pantone Color Institute and the Director of the Eiseman Center for Color Information and Training, revealed in her presentation, Future Color/Design trends: Fulfilling Consumers' Needs, the most important influences in design and color trends that entice customers and drive sales, and the importance of style.

The color trends for the next year highlights brown and tan, yellow, green, blue, orange and steadfast classics like grey, black and white.

* Brown (rarely called dark orange) is a warm neutral color that represents wholesomeness, simplicity, dependability, friendliness and earthiness. Using the color brown and its color family (tan, beige, taupe, etc.) can make excellent backgrounds helping accompanying colors appear richer and brighter. It is always considered a fall or autumn color, so if you are intending to paint your house on the said season, it could be a great idea.

* Yellow is always sunny. This color means joy and happiness, and symbolizes knowledge and wisdom. Yellow is a summer color. If you're painting your house, the color yellow would likely be suited in your receiving area or work room, or any room where light is freely emitting.

* Blue is a cool and calm hue. This color represents inspiration, sincerity and spirituality. The color blue is best represented on winter and spring seasons. The effect of the color blue depending on its shade or tint --, makes time pass more quickly and can make or help you sleep. This idea is fit to paint in your bedrooms and very much suited if you have a baby room (use the lightest tint of blue like Baby Blue).

* Orange is a vibrant color along its relative color values yellow and brown, which denotes energy and warmth and reflects the color of autumn/fall and summer. For your house, you can paint orange in your dining area because the color stimulates appetite. This color demands attention, stimulates the senses, and used as a healing color. This is a reason why orange walls are eminent in spas and relaxation centers.

The colors black, white and gray are always a staple in any painting jobs or any design needs. These colors neutralize other hues and best complimented in everything. Seasons come and go, but these colors never run out of fashion and will always be a classic staple.

During Eiseman's talk at the International Home and Housewares Show, she revealed the eight color palettes forecast for the next year:

HIGH PROFILE -- colors like pristine white, ebony black, rich browns and silvery gray accented with fuchsia, royal purple, gold and silver are best described to fit high-class status.

ETHNIC CHIC -- colors like deep purple paired with misted yellow and stone grays, and burnt orange juxtaposed with vibrant blue and brunette browns promotes sophistication and indigenous style.

RECOLLECTION -- colors like tapestry blues, muted blue greens, elegant champagne and warm peachy tones links the past and the future, therefore, reminiscent.

WELLSPRING -- colors like blues and Aqua colors that have cooling qualities are highlighted with an undersea green, violet and indigo that resonates ocean atmosphere.

SAVORIES -- colors like chocolate hues and daiquiri green with bright embellishing will redefine fun.

CHINOISERIE -- colors like mauve tones and yellow/ green are based from the Orient cultures.

AGRESTIC -- colors like bruschetta browns, tender greens, golden yellow and vibrant pink are styled for a slightly rustic look.

CHINOISERIE -- colors like mauve tones and yellow/ green are based from the Orient cultures.

NUANCE -- colors like rose red with earthy browns or reddish plums with a green-tinged bronze tone tributes to those neutrals but uses a bright color to draw the eye in.

These palettes are forecasts are your exterior and interior painting ideas for home or building that you can follow for the next year or better yet, next season. If you are interested to fill your walls with any of the said colors or color palette, you can contact any painting service company at your local state.