How to Choose the Best Painting Contractor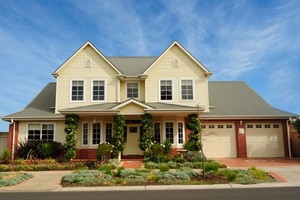 Chicago house painting projects can be extremely hectic because of the details and effort involved. It is best to hire a professional painting contractor to handle the job. You can spend a lot of your time looking at different contractors and it may seem that all advertisements are saying about the same thing. This can leave you confused on which contractor you can trust to get your work done.
By getting an untrustworthy painting contractor, you open yourself to many different problems. For instance, you may not get your contract fulfilled, your deposit can be lost, the project goes off schedule, and the work is being done unprofessionally. Some basic elements to consider when deciding on who to hire are the contractor's experiences, their reputation, communication skills, and cost.
Experience is one of the key factors for a contractor. For example, with regard to interior painting the same procedures and techniques cannot be repeatedly used in different job type and different situations will require different procedures and techniques to produce a desired result. Experience is important for the contractor to be able to adapt to different situations and choosing the procedure and technique that will effectively get the job done.
The contractor's reputation and communication skills are also important. The reputation of a contractor is always on par with their experience. Generally, the experienced painting contractor is nearly always a reputable provider, which is based on the quality of their work. In fact, a reputable contractor normally has better communication skills to present the overall details of the work in the way that you would fully understand. This allows you to know what will be done and how it will be done. Normally, this sort of contractor will be able to convey everything about the project to you properly and be able to follow up with your concerns and questions creating a more desired result.
Last but not least is the cost. Getting your painting project done within your budget is one of the most important factors, and you don't want to break the bank just for a painting project. It is wise to remember that cheapest might not always be the worst and the most expensive might not always be the best. It is still important to look at the paint contractor's experience and reputation to get the project done within your budget.