Choosing a Type of Wood for Your Hardwood Floor Installation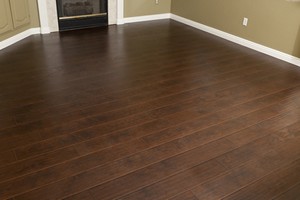 If the flooring in your Norridge home is worn out or damaged beyond repair, you should consider a hardwood floor installation from a skilled house painter. Before you install wood flooring, you must select a type of wood, which may include pine, walnut, or mahogany.
Which Wood Species Is Right for You?
Pine – This wood is often overlooked for flooring, but it's very affordable at approximately $2 per square foot. However, the hardest pines must be imported to North America, so they'll cost more than indigenous pine. Pine is also a more sustainable type of wood because pine trees grow faster than many hardwood trees. High-quality, vertical cut pine floors are very durable and will hold up well over the years. Pine floors can be selected in colors ranging from golden yellow to deep red. Although pine flooring is often sold unfinished, your house painter can finish the floor after installation.
Walnut – This soft hardwood floor has a wide color range, but dark walnut hardwood floors are popular currently. Walnut hardwood floors require minimal maintenance, and they're available in several style variations, such as plank, parquet, and strip. Walnut tends to cost $12 to $15 per square foot, and while proper installation will help to reduce noise, you may still hear footsteps on your floors. Types of walnut include American, Asian, and Brazilian. American walnut, or royal walnut, is readily available throughout the United States, but it isn't as hard as Asian or Brazilian walnut. Asian walnut, or acacia, is quite hard, so it ages well despite frequent foot traffic. Brazilian walnut has a dark finish and is very hard, but it's an expensive hardwood option.
Mahogany - This is one of the hardest types of hardwood flooring, so it resists denting and scratching very well. Mahogany has a signature red hue, and its grain pattern can vary. It's reasonably priced at approximately $8 per square foot. Additionally, mahogany absorbs UV rays and resists fading, so it can be placed in rooms with direct sunlight. However, be prepared for the wood to darken as it's exposed to sunlight. Your house painter may suggest purchasing a lighter mahogany to allow for this gradual darkening.
Contact Us for Hardwood Floor Services
If pine, walnut, and mahogany wood floors don't appeal to you, discuss other wood flooring types with a house painter from Chicago Painters, Inc. to prepare for your Norridge home's hardwood floor installation. Our knowledgeable professionals can offer recommendations so that you can choose a wood type that suits your home, lifestyle, and preferences.