Why is my Chicago Paint Contractor so Expensive?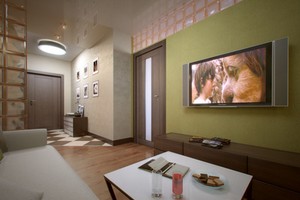 Expensive is a relative term of course. A good example is found when buying a car. Some people may consider a European luxury vehicle to be of great value. On the other hand, some may think a domestic mid-prized car is very expensive.
What is really included in the price of a paint job?
The wages of the Chicago house painters and job site supervisors. More experienced painter of course command higher wages as they are very difficult to find and keep. Today's painters have to be knowledgeable about new coatings and up to date with different application methods. Good companies will offer training to their painters and the direct beneficiary of that of course, is the paying customer. To keep the best, some companies will even offer their painters benefits.
The Quality of Paint. Paint manufacturers spend a lot of money on Research and Development. As a result, today's paints are better than ever. In addition, paints today are not as harmful as they used to be. There are less or no VOC (Volatile Organic Compounds) being used. Some companies even use colourants that are waterbourne. These advancements in the technology of coatings of course cost more money. A good Chicago painting contractor will offer the customer the option of using these better paints for better durability and a better indoor air quality.
Company Overhead Expenses. Besides training, an established paint contractor has significant overhead expense. Office space, office staff, telephone and internet expenses, vehicle, marketing and advertising etc. When hiring an established company that will stand 100% behind its work, for that company to be around for years, it will likely need to be healthy financially.
Insurance. Customer property should be protected 100% should any accident such as a paint spill occurs. Sufficient Liability Insurance will protect the customers belongings and their valued property. The painters themselves should be covered by Workers Compensation Coverage. That would protect the customer of course and offer peace of mind to the painters, that if an injury happens at the job site, they are covered.
Customer Service. It is not only the paint job the customer is buying. A customer is buying the experience of Painting or Decorating their place. For that experience to be a pleasant one, a culture of customer service in a company has to be nurtured. Again that takes training and sometimes even the addition of more personnel. For example a certified Colour Consultant can be a valuable resource to both the customer and the Chicago painting contractor . Another example is a field manager who can also be a liaison with a customer.
What is initially thought to be a very expensive proposition a paint job can end up being good value. It can also be a great investment to protect the surfaces and buy a great decorating experience!