Hire Painting Contractor for Professional House Painting Job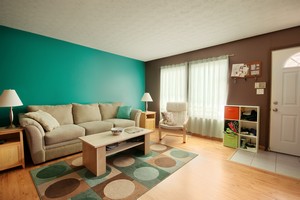 Painting is one of the most commonly done home renovation or repair. It gives a new look to the house without making any changes to its structure. It is the easiest way to add new appeal to home aesthetics. Though many people like to paint their house on their own, it is advisable to hire a painting contractor for the task. A painting contractor does not only give you the perfect finish but also provides you with the best of professional services.
A painting contractor executes the project in a more professional manner, thus giving better results than any do-it-yourself work. A painting contractor would know what material would suit the best for the climatic and weather conditions in your local area. Also, the painting contractor is well aware of the local trends of the market. Moreover, a painting contractor's crew would wrap up the complete project within fraction of time that you would have taken to paint your house single-handedly. So, there's time saving also!
Hire a painting contractor instead of getting the complete home improvement done. This will fit better into your budget if that is your concern. Painting contractor does interior painting, exterior painting, wallpapering, paint removal, paint preparation, and special finishes.