House Painting Tips: How to Choose a Painting Contractor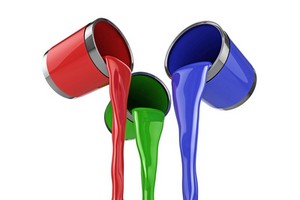 Our lives are getting very busy, and with that comes very little time to maintain housing projects such as painting. It is much more convenient to hire a painting contractor. By hiring a professional, you will get a higher quality paint job, as opposed to a do-it-yourself project. Your next step is to find the perfect painting contractor. It can be very tricky finding a professional whom you can trust to get the job done correctly.
The first place to start looking is within your circle of friends or your family. They can help give you ideas of who the best painting contractors are and who they have heard is the most reliable. Your co-workers might also have suggestions about professional painters. Keep in mind that each person has their own idea of quality, and you should examine the work done on their house so that you can determine if it is the quality that you want.
The customer satisfaction is very important when choosing a professional through references. While their quality of work is important, the way that they treat their customers is also important. The fact that you are hiring a person to do the job proves that you want the experience to be as stress free as possible. In return, you want to pick a professional who is pleasant to work with, as well as courteous to all of your questions or preferences. When inquiring with your friends or family about the professional painter that they used, you should also ask if the contractor arrived on time each morning.
If your friends, co-workers, or family have no recommendations then there are other options. Try inquiring with a person at your local paint store; this does not include a home improvement center. Many professional painters will purchase their supplies from a local paint store because of the valuable prices. The person at the paint store can let you know the type of paint that the professional usually chooses, and if it is of the highest quality.
The Better Business Bureau is another place that you can find a professional painter. Contractors who are reliable and responsible will join the Better Business Bureau. Search for painters who have had no judgments made against them or bad comments. You can call your local office or visit the website. The Better Business Bureau keeps all records on file for 3 years.
After you have a list of prospective painting contractors, your next step should be to call each one. Most importantly, ask about a paint warranty. Three years is usually acceptable for an expiration of a paint warranty. After you make arrangements with the painter, make sure that you get everything in writing. Try to narrow all of your choices down to three painters. Do not be afraid to ask a lot of questions. Make an appointment and examine how courteous they are with your questions and if they are very professional.
Once you have chosen a painter, ask for a written proposal of what will be done during the job and what products the painter will be using. This should include the amount charged for the surface preparation, the priming, what type of primer will be used, the caulking, and the brand of paint that is being used. A professional painter will also have a description of the paint manufacturer's product line.
The proposal should also list how many coats of paint will be applied in order to finish the job. Go with your gut instinct about which professional painter to choose. The only way to truly tell if the person is reliable is to have a face-to-face meeting before committing to any project, and never pay for the entire job up front.

Learn more about choosing the right painting contractor at http://www.house-painting-info.com