How to Determine if Hardwood is Right for You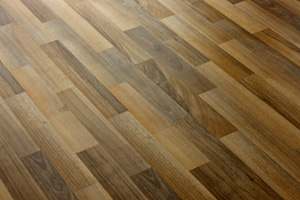 Being a Chicago homeowner means being faced with a number of important decisions, including what to do with the flooring. For some people, hardwood is not a viable option, it is the only option. For others, they seem to think the work is more demanding and, therefore, not worth it since carpeting will suffice.
In some aspects, this boils down to a matter of personal preference. Ultimately, you should make choices that are suitable for your lifestyle, realistic for your day-to-day routine and affordable for your budget. This is about transitioning your current house into the home of your dreams, so make selections that you will be able to live with, and love, or years to come.
Whether your flooring is a top priority or bottom if the list, either way you have to make choices about it. It is better to be informed and be certain that you are making choices that you will feel good about. Otherwise you will, instead, be plagued by years of doubt and regret.
Understanding the Pros and Cons
Hardwoods are not just a nice amenity, they are the type of detail many home buyers seek out. If your home didn't come with them, you may want to make the transition. If your home does have them, you certainly do not want to cover them up. Even if you are not a huge fan, consider using throw rugs as opposed to risking damage by having them professionally carpeted over. If you find yourself trying to make the decision about whether or not to get hardwood floors, here are a few things to think about:
Contrary to popular misconception, hardwood floors are actually fairly easy to take care of. The maintenance is just different than say carpeting, in order to get the best in performance and longevity. Consider the fact that the care you invest into hardwoods is in order to keep them for the duration of however the house remains standing. Maintenance for carpets is just for a few years until the damage is too severe and replacement is in order. Caring for hardwoods just makes more sense.
The value alone is well worth it. Homes with hardwood flooring in Chicago already in place retain a higher property value and are able to demand a higher selling price. If you are looking for ways to improve your current house that will offer a high rate of return on investment, installing quality hardwood floors is a smart way to go.
You have a vast assortment of options available to you. Aside from just types of wood, you can choose the colors of stain or finish you want. Since wood grain is unique from one plank of wood to another, once you also pick your individual wood type and stain ,you can rest assured you will have flooring that is one of a kind.
So what are the negative aspects of having hardwood floors? The upfront cost is higher, but the increase in value is compensation.
Some people with children or pets feel it is too delicate a surface. Yet using throw rugs for the bulk of the traffic and getting flooring refinished every few years can help.
The bottom line is that is comes down to your own personal preference. That and finding the right expert to work with to take care of the job for you.
Skilled and Caring Professionals
In order to get the advice that you need from an industry expect, the name to call on is Chicago Painters Inc. We have been providing our customers with the best service and optimal results, since first launching the business in 2001. We take great pride in all that we do which is about more than just the manual labor, it is about the customer experience.
We will help you decide if hardwood flooring is right for you and then provide you with the quality professional floor installation you need. In order to make the most of your flooring project, don't settle for less than the best.