Interior Painting - A Great Way to Brighten Your Room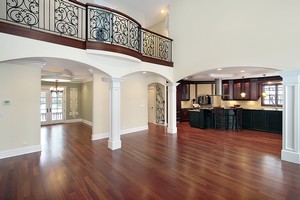 There are many ways to freshen up the look of your Chicago home. Redecorating is an option that many people choose in order to give their house a new appearance. While this is certainly a wonderful way to change things up, it can lead to huge expenses due to the cost of new furniture, carpeting and window treatments.
Add in the price of decorative pieces such as pictures, vases and lamps, and suddenly your expenses have shot through the roof. Another way to go about changing the atmosphere in your home is to simply do some interior painting. You could even hire a professional company to come in and do the work for much less than you would spend to redecorate.
Chicago interior painting can give new life to a room that otherwise looks dull or is taking on a boring feel. With all of the color choices available today, you can create virtually any look that you want. A contractor can help you with color choices, as well as recommending the correct sheen for your project.
The Chicago painting contractor will first go over all of the steps necessary to complete your interior painting job. Typically, the crew will begin by covering the floors with drop cloths, tarps or a special covering called red rosin paper. This will protect your floors from damage and spills. Next, your windows, doors, cabinets and fixtures will be masked or covered.
The crew will then remove all switch plate and electrical outlet covers. Now all of the window and door casings will be sealed with caulk and any holes and cracks will be filled. If larger repair work needs to be done, the crew will take care of it. Most contractors will do small dry wall repairs themselves, while larger repairs or plasterwork will need to be hired out.
Finally, the Chicago interior painting will begin. Walls will be coated with a primer. This helps mask any irregularities on the wall as well as covering patchwork so that it will not show through the paint. When the primer is dry, the crew will apply two coats of the color you have chosen, allowing the first coat to dry prior to applying the second coat. This can be sprayed or rolled on.
Smaller areas and cut-ins at the ceiling will be done by hand with a brush. When the work is complete, all masking will be removed. At this time, you should do a walk though with the contractor. If you notice any areas that need a touch up, you should point them out immediately. This is a great way to bring a new feeling into a room, or even your entire house!