Tips for Northbrook Interior Painting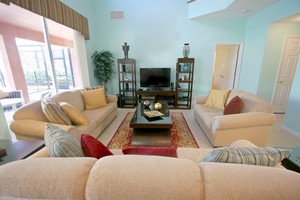 There are various things that you should consider before hiring a Northbrook painting contractor to perform interior painting for different rooms of our house. One of these is choosing the interior paint finishes that have good durability and are easy to maintain. This will aid you in determining if the interior paint can withstand the need for multiple rounds of cleaning routines that you need to perform inevitably. Generally, an interior paint finish with a greater sheen can withstand these routines better.
As for the interior painting for your children's rooms, various Northbrook painting contractors will advise you to have satin painting or eggshell finish to be done on the walls of these rooms. On the other hand, they may recommend a semigloss finish for the rooms' moldings and doors. Like the shiny interior paint finish, this can also withstand multiple cleaning routines.
If you want an illusion of an old fashioned or worn out appearance for your rooms, you may use flat paint finishes for your furniture and walls. If you are also considering the durability of the interior painting for multiple cleaning sessions, contractors recommend that you obtain an eggshell finsh for your walls. For your trim, they will more likely advise you to have flat enamel paint.
If you prefer to use a paint with high gloss, you should use this sparingly. Ideally, this should be used on certain parts of the rooms that you want to highlight. Contractors recommend the use of high gloss paint for your trims and doors. If you attempt to use this for the entire room, there is a large chance that the excessively shiny surface will suggest that the room is uninviting and cold. Before you allow your contractors to apply high gloss paints for your selected surfaces, you should make sure that they are thoroughly cleaned and well-polished to promote better adhesion of the paint. This will also discourage unsightly marks from being highlighted.
For your ceilings, painting contractors will usually suggest that you buy matte or premixed paints. These types of paints can readily be bought from home improvement or paint shops. Usually, when you are considering the type of paint for your ceiling, the durability of the paint is not an issue, as you do not need to clean this type of surface often. Therefore, you may buy paints with more inexpensive formulations for this part. A recommended type of shade for Northbrook interior painting of your ceiling is flat and regularly tinted wall paint. Ideally, this should match the color scheme of the entire room. You may also choose the eggshell finish if you have no concerns regarding concealing of surface imperfections. For good reflection of light, you may choose a glossier interior paint finish. However, this should only be done by your contractor if your ceiling has been recently resurfaced.
Certain rooms such as your kitchen and bathroom are usually exposed to a high degree of moisture, heat, and humidity. These factors should also be taken into consideration before you hire a Northbrook painting contractor to paint these rooms. A recommended type of paint for these rooms is semigloss paint. You may also use an eggshell or a satin finish for these rooms.