How To Find The Right Chicago Painter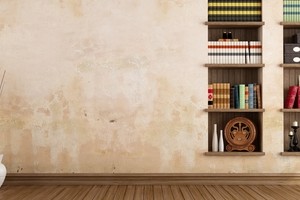 Whether you need to paint the interior or exterior of your home, it is imperative to find the right Chicago painter for the project. Having a good home painter will ensure you have a quality job that is affordable and completed in a timely manner. Make sure you choose a painter with experience and who can do a good job for you.

Get several quotes for your project before deciding on a painter. Make sure the quotes include details of what is included, price for the job and an estimated completion date. Find out what the payment options are and what constitutes final acceptance of the work. Make sure you have a warranty included for touchups if needed. It is advisable to pay the final portion of the job only when a thorough walk through is done and you have accepted the work. Make sure you obtain the contact information of each painter so you can ask follow up questions if needed.

Interview each potential candidate to determine if they have proper experience with your type of job. Ask for references and follow up on those to ensure they have a sound customer base of happy clients. Ask to see pictures of work examples so you can visualize the type of work they perform.

If you have an older home, you may have lead paint. This is potentially hazardous but an experienced home painter will know what to do and how to dispose of materials to minimize risk. A painter will know how to avoid hazards to keep the family safe while completing a quality job. A painter should already have all the supplies and tools specific to house painting.

After interviewing and collecting quotes, decide on the painter to hire. Choose the painter who has the best combination of skill and price. You will work closely with this person to communicate color choices and specifications, so be sure you pick someone you are comfortable talking with. A quality painter will make sure the job is finished properly.

Word of mouth is the best way to get a quality painter. People who are satisfied with the type of work a painter has done for them in the past will be eager to refer them for other jobs. Once you have your painting project complete and you are satisfied with the quality, keep the painter's details handy in case you have another project or a friend needs a referral.

Gray Rollins is a writer for ResidencePainter.com. To learn more about house painting contractors and interior house painters, visit us.