Your Trusted Norwood Park House Painters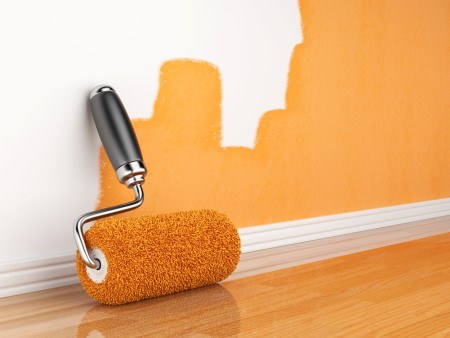 Whether hiring a house painter for your home or a painting contractor for your business in Norwood Park, you expect to get a certain quality of workmanship from them. It won't do to have overspray on the cabinets, spills on the carpet, or outlets covered with paint.
By working with our skilled house painters at Chicago Painters, you can rest easy knowing you're hiring experienced industry professionals who care a great deal about the quality of their craftsmanship. As a Norwood park painting company who's worked hard for nearly twenty years to satisfy each client on every job, we know what it takes to keep our customers happy.
Interior Painting For Your Norwood Park Home
One of the projects we love helping our clients with is interior painting. It brings us great joy to see the light in our customer's eyes when they see how incredible their home can really look after a long time of enduring the dull and fading paint colors.
If you're ready to give your Norwood Park home interior a face lift, there's no better way than with our interior painting services! One wall or all of them, we have you covered.
Update Your Curb Appeal With Our Exterior Painting
Is your home or commercial curb appeal sliding downhill? If it's been some time since you've taken care of the exterior painting, we're here to help you get the job done. Our painting contractors take on office painting jobs as well as home exteriors, so don't hesitate to contact our experienced Norwood Park painting professionals to schedule a quote.
Powerwashing To Keep Your Property In Norwood Park Beautiful
Powerwashing helps to preserve your Norwood Park property as well as beautify it. By removing the grime buildup several times a year, your exterior paint will look beautiful again and you'll be protecting the building materials from the destructive effects of algae and mildew. Let our powerwashing experts take great care of your property this year!