Experienced South Loop Painting Contractors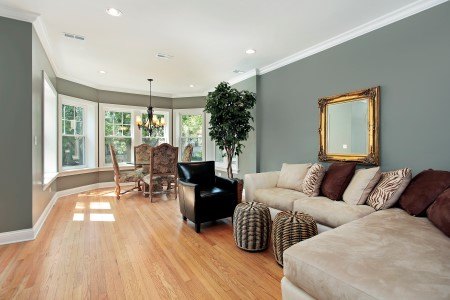 There are many beautiful homes and condos in the South Loop area that have been renovated over the years. If you're renovating or just want to freshen the interior or exterior paint, our expert painting contractors would love to help you with the projects you have in mind.
Our talented team of South Loop house painters and commercial painting contractors have your project covered from the drywall repairs, wallpaper removal, and other prep work to the durable paint & stain finishes and cleanup. We offer a complete range of painting services to meet your needs.
Interior Painting & Services
When you choose us for interior painting, you can expect high-quality work from our house painters. We make sure the surfaces are prepped right and that your belongings and floors are protected. Please don't hesitate to contact us with any questions you may have about our interior painting services in South Loop.
Expert Exterior Painting
Getting a quality exterior paint job is highly important for our homes and commercial buildings in the South Loop area. While we as people may be used to the winter weather, it's easy to forget that the climate here will wear down a paint finish much quicker than in milder climates.
We can help you choose a high-quality exterior paint that comes with a good warranty and is appropriate for the surfaces which need to be coated and sealed. Since we've been South Loop painting contractors for so many years, we can offer you the best advice and the top-quality finish you need to protect your property.
Power Washing For Your South Loop Home or Business
If it's time to get the exterior of your home or business clean, contact us for a power washing quote. We offer competitive quotes and can handle your project with expertise.
When power washing your roof, siding, and other delicate surfaces, our technicians are trained to use a soft wash method which is safe and effective. The detergents we mix and use contain an algaecide which kills the algae and prevents new growth.