Experienced West Ridge Painting Contractors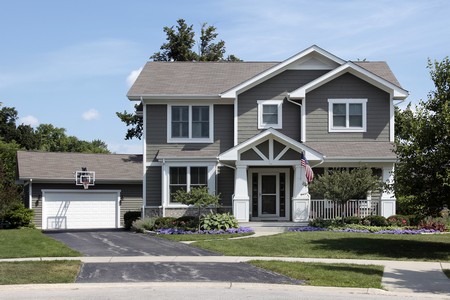 When it comes to updating the look of your West Ridge home, painting is the number one way to get a new look at a budget-friendly price. Both interior and exterior painting can be extremely useful in adding value and enjoyment to a house, especially when the expert services of a professional painting contractor is utilized.
Our professionals at Chicago Painters have been helping homeowners just like you to update their homes with our complete range of interior and exterior painting services. We're no stranger to removing old wallpaper, repairing drywall, wood staining, pressure washing, and other tasks as well. If you're looking for an experienced West Ridge painting contractor who can give you the most in terms of experience and competitive pricing, look no further than Chicago Painters.
Experienced
Dedicated
Competitively Priced
Interior Painting & Services
Interior painting is all about making the space attractive to you and your West Ridge family first. Have you all talked about what you'd like to do in terms of changing the paint colors and stain finishes throughout your home? If not, it may be a good idea to discuss your favorite colors, throw around some ideas, and then call our interior house painters for some advice as well.
Our professionals can match colors if you so desire, or help you to decide on new colors and what type of interior paint to use. Our goal is to work with you closely so that your vision of what's attractive is realized by the time the interior painting is done. We want you all to say, "Wow! Now, that's beautiful, that turned out much better than we thought it would!"
Expert Exterior Painting
Whether we're repainting the interior or handling your exterior painting project, you'll get nothing but the highest quality finish. Our West Ridge house painters take their time to ensure the surface materials are properly prepped to receive new paint so that t results in a durable, long-lasting weatherproof finish. To achieve all this, we take the prep work and using quality paint products seriously.
Our house painters are well versed on painting different types of surface materials. We know exactly what type of paint to use on siding and how to apply it. We may recommend using a roller, brush, or spray method depending on what surfaces your siding is made of because they do produce different results. Let's get started by scheduling a consultation today where we can discuss the details and take a look at the project involved.
Power Washing For Your West Ridge Home or Business
You may be surprised by how beautiful your home looks after we've finished the power washing. Many of our customers are astounded at what our power washing technicians can do for their siding, roof, concrete, and other surfaces. We know how to lift and remove all types of stains including roof algae, irrigation rust, motor oil stains, and mildew.
No matter what surface we're cleaning, our professionals are thoroughly skilled and trained to handle it without damaging the material. We also make sure your landscape is protected and that you're completely satisfied with the results achieved when the project is completed. Are you ready to schedule an estimate? Just give us a call!
Services We Provide in West Ridge